The UIG and the tasks of the BfDI
The Environmental Information Act (UIG) regulates access to environmental information. While the IFG is a federal act that was initiated by members of the German Parliament ("Bundestag"), the UIG is based on a European directive and is therefore subject to many influences relating to European law.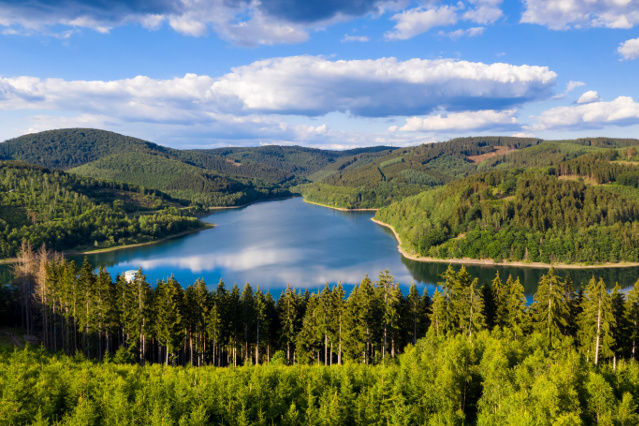 As a federal act the UIG is applicable for federal bodies and for legal persons directly serving the federal government. There is an exception for supreme federal authorities within the framework of the legislation and for federal courts with regard to their main judicial function. According to the UIG, private entities may be required to provide information when they perform public tasks related to the environment and when they are subject to the control of federal authorities. For access to environmental information by state ("Länder") and local authorities, the environmental information acts of the Länder apply.
What is to be understood by environmental information is governed by Section 2 para. 3 of the UIG: This information includes, for example, data on the state of environmental components such as air, atmosphere, water, soil, landscape and natural habitats. This also includes data on so-called factors such as substances, energy, noise, radiation or, for example, emissions affecting the aforementioned environmental components. Measures or activities which affect or may have an impact on environmental components or factors are also subject to access to environmental information. This includes, inter alia, policies, agreements, plans and programmes aimed at protecting the aforementioned environmental components.
The application for access to environmental information does not require any specific form, so it can be made in writing, orally, by e-mail or in any other way. Depending on the time and effort required to process the application, the application may also be subject to a fee.
The ombudsman function of the BfDI
Any applicant considering his/her right of access to information to have been violated is entitled to appeal to the Federal Commissioner for Freedom of Information with a request for examination and mediation.
The right to information is violated if the partial or complete refusal of access to environmental information is not justified by the exemptions of the UIG. However, the right to access to information may also be violated by imposing excessive fees or by slow processing of the application.
The BfDI's ombudsman-, advisory and monitoring function is regulated by the referral to the IFG. The BfDI's monitoring tasks and powers correspond to the competences laid down in Section 12 of the IFG.
If the BfDI considers the Federal Environmental Information Act to have been violated, he can issue a formal objection and inform the superior authority and, where appropriate, the German Bundestag.
The BfDI has no powers of instruction or cassation. Unlike the Administrative Court, he cannot revoke decisions of the authority subject to the information obligation.